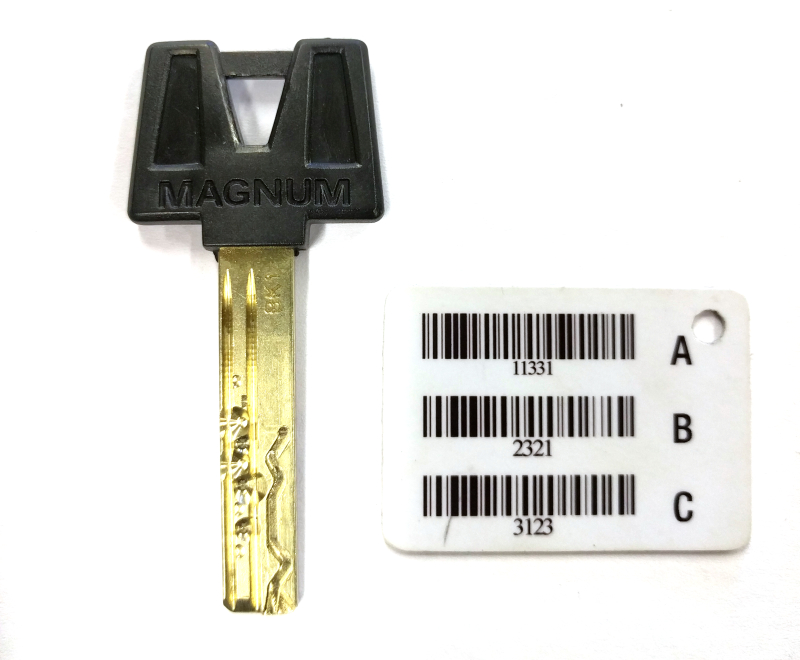 Millenco Magnum Keys were one of the first anti-snap cylinders on the market to feature a hardened steel, reinforced centre section which not only gaurds against snap attacks but also bumping, picking and drilling attacks too.
The unique dimple key design comes supplied with a key code card featuring three codes, A, B and C. It is these three codes that we would need you to provide us to allow us to cut your keys without even seeing them.
If you have lost your Millenco Magnum Key Card we can still produce additional keys for you, simply send us a working key and we can copy work from that. We would warn against online companies that claim that they can replicate new keys from a good quality photo as these copies are rarely successful yet you will still be charged.
When it comes to price, we offer the lowest prices in the UK starting from £6.50 Including VAT for single keys.
In the interest of security we would advise having your house keys delivered to a different address such as place of work, friend or family member.